Are you struggling to gain more followers,subscribers or generate more sales then you may have a few problems with what your doing. Today you'll be learning how to use the top five most used question sites to gather awesome feedback to help you achieve what you want.
Quora started out in June 2009 and now currently has over 500,000 regisye4rd users which are very active it features some very intelligent  people. People on Quora are mostly male and middle aged.
Use Quora when you want to ask in depth questions about your website design, how to market your business almost anything you want. The Quora community will try there best to answer your questions some will write paragraphs to help you out and include helpful links. When you write a question try and make it easy to understand as this will help people to help you out once you've asked you question promote with Quora credits which will displayed next to your question.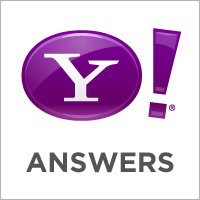 The most popular question and answer site on the Internet boasting over 200 million users with 15 million logging in daily. The design is simple but  it works quiet well you can earn points and go up levels for answering and asking questions. Teenagers and young adults are the vast majority of people on Yahoo answers.
People on Yahoo Answers will give you simpler answers than Quora so I suggest you use Yahoo answers to get feedback on design and what people prefer to hear about by asking them something like "Would you prefer my site to be  orange or blue?" you'll get answers within minutes.  Keep your questions simple this way more people will answer them.

This site is proving popular among teenagers with over 20 million users worldwide. Unlike other Q&A sites the answers on Ask.fm can be anonymously. Many of the questions are comparisons like, "which clothes will look best on me?"  or "Who do you talk to most on your phone?" they may sound like silly questions but if your target demographic is teenagers then I suggest signing up adding your a personal picture of you and start asking questions on the site, for instance "What's your favorites shop to buy newest fashion trends?" if your business is a cloths business.

Most people know what Twitter is but did you know you can receive excellent feedback on anything, literally anything you want. Twitter has over 140 million active users even though many of those don't answer questions you can target your questions by using Twitter's search and asking each person individually.  This way the person is more likely to respond to your question and give you some awesome feedback in under 140 characters. To get the most feedback from the Tweeter shortener your Twitter username and your question also use #hashtags in your questions so it can be found more people.
I know and read about online marketing seven days a week, specializing in social media marketing. I can help you with any online marketing questions you may have. Whether it'something you're thinking of doing or something you want to do more of and you're struggling just drop your questions in the comment box below and I'll try my best to answer them all.

[divider_1px] Author's Google+